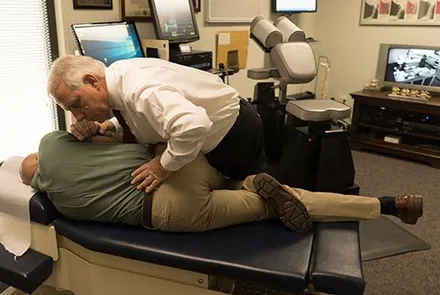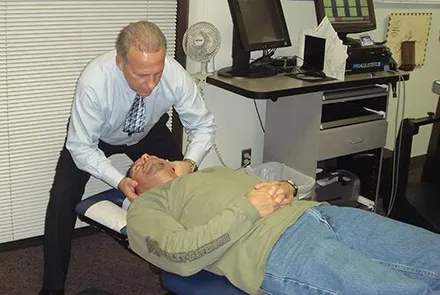 Spinal Adjustment by your Statesville NC Chiropractors
A chiropractic adjustment, also known as chiropractic manipulation, manual manipulation, or spinal manipulation, is a common chiropractic treatment for spine related conditions. A chiropractic adjustment refers to a chiropractor applying manipulation to the vertebra that have abnormal movement patterns or fail to function normally. The objective of this chiropractic adjustment is to reduce a subluxation, with the goals of increasing range of motion, reducing nerve interference/irritability and improving function.
A chiropractic spinal adjustment typically involves
The chiropractor placing you in specific positions on a specially designed padded chiropractic table in order to treat the affected areas.
The chiropractor uses his/her hands to apply a controlled, quick, gentle thrust to the vertebra or joint.
Sometimes this action is followed by an accompanying audible release of gas trapped within the joint space (joint cavitation) which releases joint pressure.
A relieving sensation occurs most of the time following an adjustment, although minor discomfort has been reported (that usually lasts for a short duration of time) if the surrounding muscles are in spasm or the patient tenses up during the adjustment procedure.
Our office also has the option of utilizing the computerized spinal adjusting technique known as ProAdjuster, which does not include any popping, twisting or cracking of the spine. This procedure is described in detail within this section under ProAdjusterTechnique.