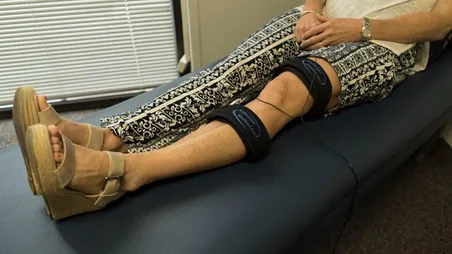 The ReBuilder is a unique, FDA cleared medical device that has been in continuous production and use for over 30 years. Many studies have proven it to be 94% to 96% effective.
How Does the ReBuilder work?
The ReBuilder sends tiny electrical signs to nerves and muscles replicating healthy nerve signals. It re-establishes normal nerve function, strengthens muscles and restores local blood flow.
The ReBuilder Experience can: relieve Chronic Pain, Boost Circulation, help increase muscle strength, relax muscle spasms and increase range of motions. It also has the ability to relieve painful symptoms related to;
Neuropathy
Diabetic Nerve Pain
Post Surgical Recovery
Plantar Fasciitis
Carpal Tunnel
and much more…